The Easy Irrigation Control System is a user-friendly, screen-based system, that uses proven technology used in over 100 million devices worldwide. This "powerline" technology enables a single cable to control dozens of independent zones/devices by connecting dozens of EasySwitches anywhere along the powerline.
The Easy Irrigation Control System's smart technology works as follows
Intuitive user controls to manage onsite or remotely with most web connected devices (i.e. smartphone, PC, tablet)
Decades of experience
Our Difference

100% Australian Owned & Developed

Dedicated Support - Via phone and email

Developed with assistance from the Australian Federal Government Research & Development incentive program

Eco Smart Technology – using sustainable water management
testimonials and reviews
Our customers are very happy with their Easy Irrigation Systems.

"Easy Irrigation is the easiest irrigation controller and system I have found. It was simple to install, simple to set up and simple to use. I set it and let it run. It's easy to cancel a watering just for today, or any day in the future. It's easy to modify the scheduling and very easy to add new zones. I am very happy with the system."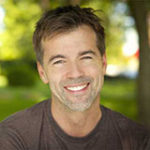 " It gives me (and my neighbours) a kick to see my driveway lights turn on every day at exactly sunset and I feel confident that the schedules that I set up will keep my garden appropriately watered.""