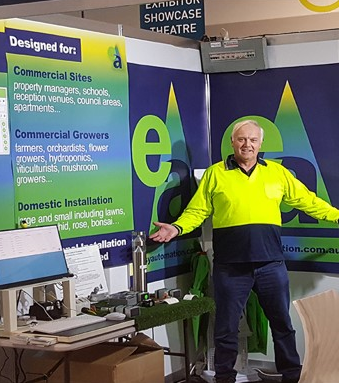 Easy Irrigation Pty Ltd
Our Conception
Michael Porter, CEO of Easy Irrigation Pty Ltd, trained as an electrical engineer and worked within the IT industry for over 35 years. He and his family have always been involved in gardening, with his grandmother creating an award winning garden, and his brother running a successful wholesale nursery. After a complaint from his brother about the archaic and unfriendly technology of conventional irrigation control systems, Michael saw the opportunity to use his experience and skills to develop a better approach.
Easy Irrigation was formed to create a superior user-friendly, screen-based system, that uses an industry proven "powerline" technology (used in over 100 million devices worldwide), that would enable a single cable to control a practically unlimited number of zones, with vastly improved functionality.
After six years of development and testing, and with Australian Government Research and Development incentive assistance, a greatly superior, friendlier and cost effective system was developed.
The system was a featured product at the 2018 Australian International Irrigation conference.
Decades of experience
Our Difference

100% Australian Owned & Developed

Dedicated Support - Via phone and email

Developed with assistance from the Australian Federal Government Research & Development incentive program

Eco Smart Technology – using sustainable water management
testimonials and reviews
Our customers are very happy with their Easy Irrigation Systems.
As one of the largest wholesale nurseries in Australia, we depend on our powerful Easy Irrigation system to maintain our stock in perfect condition. With multiple climate zones requiring different irrigation conditions and several pumps in the nursery layout, the system ensures we have the ability for flexible scheduling with both simple automation and direct manual control. One of the best features is the remote access functionality that allows us to access the system anytime, anywhere.

GOLDEN GATES NURSERY ( COMMERCIAL - WHOLESALE SUPPLIER )
Easy Irrigation is the easiest irrigation controller and system I have found. It was simple to install, simple to set up and simple to use. I set it and let it run. It's easy to cancel a watering just for today, or any day in the future. It's easy to modify the scheduling and very easy to add new zones. I am very happy with the system.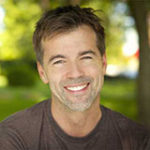 It gives me (and my neighbours) a kick to see my driveway lights turn on every day at exactly sunset and I feel confident that the schedules that I set up will keep my garden appropriately watered.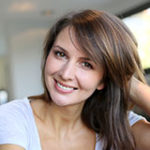 We have a large landscaped property and find the Series capability in the Easy Irrigation system so easy to control and schedule our many zones and with the touch screen manual control is so quick and simple. We use the remote control facility extensively which allows us to water only when required. This is a serious professional irrigation system easy to install and easy to operate.